NIACL recruitment 2018 : the New India Assurance Company Ltd. , a leading Public Sector General Insurance Company has announced job openings invites applications from eligible Indian Citizens'for recruitment of 685 Assistants. Selection for the post will be through a nation-wide Online Test followed by a Physical Test as per regulations.
The application can only be submitted online through the Bank's website www.newindia.co.in. No other mode of submission of application is available or acceptable.
---
Vacancy Details
S.No
Location
Openings
Language Profiency
Required
1
Andhra Pradesh
14
Telugu
2
Assam
16
Assamese
3
Bihar
6
Hindi
4
Chandigarh (UT)
4
Hindi/Punjabi
5
Chattisgarh
8
Hindi
6
Delhi
43
Hindi
7
Goa
3
Konkani
8
Gujarat
56
Gujarati
9
Haryana
13
Hindi
10
Himachal Pradesh
5
Hindi
11
Jammu & Kashmir
5
Hindi/Urdu
12
Jharkhand
4
Hindi
13
Karnataka
49
Kannada
14
Kerala
35
Malayalam
15
Madhya Pradesh
26
Hindi
16
Maharashtra
161
Marathi
17
Odisha
19
Oriya
18
Punjab
21
Punjabi
19
Puducherry
1
Tamil
20
Andaman & Nicobar (Port Blair)
2
Hindi/English
21
Rajasthan
21
Hindi
22
Tamil Nadu
83
Tamil
23
Telangana
25
Telugu/Urdu
24
Tripura
2
Bengali
25
Uttar Pradesh
37
Hindi
26
Uttarakhand
9
Hindi
27
West Bengal
17
Bengali
---
NIACL Recruitment Important Dates
Activity
Dates
Online Registration
16.07.2018 to 31.07.2018 (Both dates inclusive)
Payment of Application Fees - Online
16.07.2018 to 31.07.2018 (Both dates inclusive)
Tier 1 Online Examination (Preliminary Exam)
08th and/or 9th September 2018 (Tentative dates)
Tier II Online Examination (Main Exam)
6th October 2018 (Tentative)
Download of Call Letters
10 days prior to the date of each examination (Tentative)
(Preliminary Examinations as well as Main Exam)
---
NIACL RECRUITMENT ELIGIBILITY
Age (as on 30th June 2018):
Minimum Age: 21 years; Maximum Age: 30 years (as on. 30.06.2018) Candidates born not earlier than 1st July 1988 and not later than 30th June 1997 (both days inclusive) are only eligible to apply.
Educational Qualifications (as on date of application registration):
A candidate must possess the minimum qualification of Graduation in any discipline from a recognized University or any equivalent qualification recognized as such by the Central Government. The candidate should have passed in English as one of the subjects at SSC/ HSC/ Intermediate/ Graduation level. Candidate should possess a certificate in proof of passing the qualifying examination as on date of application registration.
Knowledge of Regional Language of the State for which a candidate applies is essential. Proficiency in the Regional Language of the State/UT against the vacancies for which a candidate wishes to apply is essential. Candidates should know to read, write and speak the Regional Language of the State/UT. To ascertain the candidate's familiarity with the Regional Language of the State/UT, a language test will be conducted before final selection.
---
NIACL Exam Structure
Online Test
The Preliminary Examination (Online Objective Test) for 100 marks, would be of one-hour duration and will consist of 3 sections as follows:
| S.No | Name of the test | No of questions | Marks | Duration |
| --- | --- | --- | --- | --- |
| 1 | Test of English Language | 30 | 30 | 20 minutes |
| 2 | Test of Reasoning | 35 | 35 | 20 minutes |
| 3 | Test of Numerical Ability | 35 | 35 | 20 minutes |
|   | Total | 100 | 100 |   |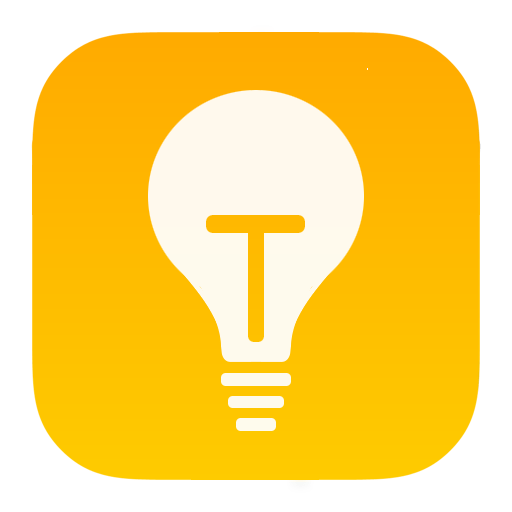 Important
The questions in objective tests, except for the test of English Language, will be made available in English & Hindi. Candidates will have to qualify in each test by securing passing marks to be decided by the Company. Adequate number of candidates state-wise and category-wise as decided by the Company will be shortlisted for the Tier II-Main Examination.
Tier II: Main Examination :
The structure of Main Examination (Online objective test) will be as follows:
S.No
Name of the test (Objective)
No of questions
Marks
Duration
1
Test of Reasoning
40
40
Composite Time 120 minutes
2
Test of English Language
40
50
3
Test of General Awareness
40
50
4
Computer Knowledge
40
50
5
Test of Numerical Ability
40
50
 
TOTAL
200
250
 
Total marks obtained as above shall be proportionately reduced to a base of 35 marks
Main Examination will consist of Online Objective Test for 250 marks to be conducted in duration of 120 minutes.
The questions in objective tests, except for the test of English Language, will be made available in English & Hindi
Each candidate will be required to obtain a minimum total score (as decided by the Company) in the main examination.
Candidates qualifying in the Online Main Examination will be shortlisted and called for Regional Language Test, before final selection. No separate marks will be awarded for Regional Language Test. This test will be only qualifying in nature.
Final selection will be made on the basis of performance in the online Main examination subject to qualifying the Regional Language Test. Merely satisfying the eligibility norms do not entitle a candidate to be called for online examinations & Regional Language Test.
In case of equal marks scored by the last two or more candidates in the merit list, the candidate senior most in age will be shortlisted for further process of recruitment.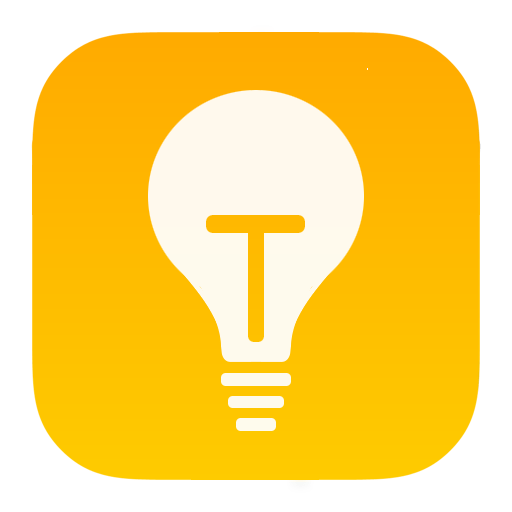 The penalty for Wrong Answers ( Applicable to both - Preliminary and Main examination )
There will be the penalty for wrong answers marked in the Online Objective Tests. For each question for which a wrong answer has been given by the candidate, one fourth of the marks assigned to that question will be deducted as penalty to arrive at corrected score. No marks will be deducted for un-attempted questions.
The Final Merit List state wise and category wise shall be prepared in descending order of the marks secured by the candidates in the Online Main Examination subject to qualifying the Regional Language Test. Candidates who fall within the number of vacancies in the merit list shall be considered for appointment subject to Medical Fitness Candidates will be intimated of the same through the Company's website, The candidates are requested to check the website regularly.
REGIONAL LANGUAGE TEST
Candidates shortlisted in the online Main examination will subsequently be called for Regional Language Test to be conducted by the Company, at select centres. The name and address of the Centre, time & date of this test will be informed to the shortlisted candidates on our website.
---
HOW TO APPLY FOR NIACL 
1 Candidates have to go to the Company's website www.newindia.co.in "Recruitment" Section and click on the option "APPLY ONLINE" which will open a new screen.
2 To register application, choose the tab "CLICK HERE FOR NEW REGISTRATION" and enter Name, Contact details and Email-id, mobile no.etc.. A Provisional Registration Number and Password will be generated by the system and displayed on the screen. Candidate should note down the Provisional Registration Number and Password. An Email & SMS indicating the Provisional Registration number and Password will also be sent.
3 In case the candidate is unable to complete the application form in one go, he / she can save the data already entered by choosing "SAVE AND NEXT" tab. Prior to submission of the online application, candidates are advised to use the "SAVE AND NEXT" facility to verify the details in the online application form and modify the same if required. Visually Impaired candidates should fill the application form carefully and verify/ get the details verified to ensure that the same are correct, prior to final submission.
4 Candidates are advised to carefully fill and verify the details filled in the online application form themselves as no change will be possible/ entertained after clicking the "FINAL SUBMIT" BUTTON.
5 The Name of the candidate and his/her Father Husband etc. should be spelt correctly in the application as it appears in the Certificates Mark sheets. Any change/alteration found may disqualify the candidature.
6 Validate your details and Save your application by clicking the 'VALIDATE YOUR DETAILS' and 'SAVE & NEXT' button.
7 Candidates can proceed to upload Photo & Signature as per the specifications given in the Guidelines for Scanning and Uploading of Photograph and Signature.w
8 Candidates can proceed to fill other details of the Application Form.
9 Click on the Preview Tab to preview and verify the entire application form before "FINAL SUBMIT".
10 Modify details, if required, and click on 'FINAL SUBMIT' only after verifying and ensuring that the photograph, signature uploaded and other details filled by you are correct.
11 Click on 'PAYMENT' Tab and proceed for payment.
12 Click on 'SUBMIT' button.
PAYMENT OF FEES ONLINE MODE
A The application form is integrated with the payment gateway and the payment process can be completed by following the instructions.
B The payment can be made by using only DebitCards ( Rupay/Visa/Master/Maestro ), Credit cards ,Internet Banking , IMPS , Cash Cards / Mobile Wallets.
C After submitting your payment information in the online application form, PLEASE WAIT FOR THE INTIMATION FROM THE SERVER. DO NOT PRESS BACK OR REFRESH BUTTON IN ORDER TO AVOID DOUBLE CHARGE.
D On successful completion of the transaction, an e-Receipt will be generated.
E Non-generation of 'E-Receipt' indicates PAYMENT FAILURE On failure of payment, Candidates are advised to login again using their Provisional Registration Number and Password and repeat the process of payment.
F Candidates are required to take a printout of the e-Receipt and online Application Form. Please note that if the same cannot be generated,online transaction may not have been successful.
G For Credit Card users: All charges are listed in Indian Rupee. If you use a non-Indian credit card, your bank will convert it to your local currency based on prevailing exchange rates.
H To ensure the security of your data, please close the browser window once your transaction is completed.
I There is facility to print application form containing fee details after payment of fees.
---
NIACL Salary & Benefits
Total emoluments work out to approximately Rs.23500/- per month in the initial stage in a metro city. Other Allowance may vary depending upon the place of posting. Apart from allowances other benefits such as lump sum domiciliary medical benefit, membership of Group Mediclaim Policy for Reimbursement of hospitalization expenses, leave travel subsidy and other staff welfare schemes would be as per the rules of the Company.